Our National Conference last year brought together under one roof some of Canada's biggest supply chain organizations and some of the most impactful supply chain leaders. We will be back again this year from October 18 – 22, 2021. Due to a myriad of uncertainties that continue this year, we will maintain our virtual format. But we are excited to bring to you a gamut of exciting perspectives, diverse knowledge-sharing tools and leading-edge viewpoints, as we plan our conference this year.
The Future of Supply Chain is Now!
---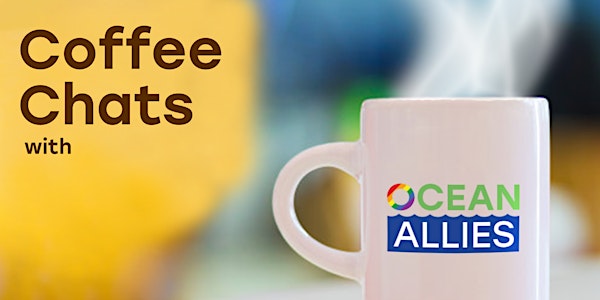 About this event
This is an opportunity for individuals in Canada's ocean sector to meet and discuss interesting topics. The goal for these informal chats is to help people in the ocean community feel supported and included. They are intended to create a safe space for peer-to-peer conversations about challenges we're all facing.
Is there something you'd like to talk about? A situation you don't know how to handle? Submit your anonymous question for the Ocean Allies Coffee Chat
Grab your favourite warm drink (coffee, tea, hot chocolate etc.) and join our simulated cafe experience to connect with your ocean peers!
About Ocean Allies: Ocean Allies is bringing together diverse talent and Canada's ocean innovation ecosystem. If you are interested in staying informed on the Ocean Allies project, please sign up for our newsletter here.
Ocean Allies coffee chats are brought to you by Irving Shipbuilding Inc and Canada's Ocean Supercluster.
Full call-in details:
https://us02web.zoom.us/j/87517509250
Meeting ID: 875 1750 9250