Nor-Shipping 2021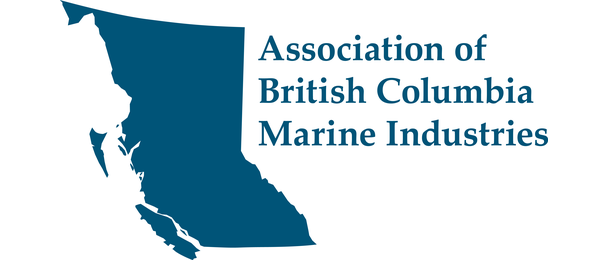 Nor-Shipping is at the centre of the oceans. This is where the maritime and ocean industries meet every two years – a natural hub for key decision makers from across the world to connect, collaborate and do deals to unlock new business opportunity. This is your arena for ocean solutions.
Sustainable success
The world is looking to the oceans. As populations, consumer activity and energy demand rise people require new solutions, from new arenas. Maritime is central to realizing the huge potential on, above and below the waves – driving trade, enabling new industries and keeping the business world turning. Nor-Shipping is the platform for sustainable ocean development, helping leading maritime players plot profitable courses into the future.
Nor-Shipping is commited to the UN Sustainable Development Goals and is an official partner for the Action Platform for Sustainable Ocean Business.  Read more.
The home of innovation
Nor-Shipping is where cutting edge Norwegian and international companies showcase the innovations that deliver competitive advantage for their customers – driving new efficiencies, improving processes and enhancing performance. This is the place where the maritime, tech, finance and wider business segments cross paths to learn from one another, forge partnerships, and access new economic value creation.
Exhibiting excellence
Nor-Shipping's 21,000 square metre exhibition space is the beating heart of the week's activity. This is where delegates and visitors can experience the products, services and companies that will help drive a new age of ocean industry development.
Each of our six halls has a theme to help visitors navigate efficiently and access the exhibitors that best suit their individual business needs. Hall A focuses on the blue economy and "tomorrow's business solutions today", with IT & Navigation in Hall B, Safety & Rescue in Hall C, Shipbuilding & Repair in Hall D, Maritime Services & Logistics in Hall E, and Propulsion & Machinery in Hall E. In addition, national pavilions provide portals into the expertise on offer in countries around the world.
It is a dynamic festival of talented people and innovative products – designed to help you deliver on your ocean industry ambitions.
Many of our international exhibitors choose to be located in their country's national pavilion.
Register now: http://www.nor-shipping.com
---
The Jobs Reset Summit
Switzerland
Public sector innovation is needed now more than ever before.
Using new approaches – from policy design to service delivery, new technologies, and better use of data – to improve the performance and responsiveness of the public sector is critical if we are to bounce back from the recent challenges we have all faced.
To recover faster and better, we need to collaborate, share ideas and accelerate innovation in the public sector, ultimately delivering better services to all stakeholders. In that spirit, Public Sector Network would like to invite you to join the conversation at our Public Sector Innovation Show – Atlantic Canada. Gain the ideas, inspiration, and practical wins needed to drive innovation in this new way of working.
---

THE PROGRAM IS ONLINE!
The Green Marine team is enthusiastically planning the yearly gathering that has become a must for everyone involved or interested in maritime transportation and its greater sustainability through greener technologies, innovation and best practices.
GreenTech 2021 will be held VIRTUALLY, Wednesday, June 2, to Friday, June 4.
Green Marine welcomed tens of proposals for presentations from the maritime community focusing on real-life experiences, case studies and/or leading-edge research that show delegates how best practices, new technologies and insightful partnerships make a real difference. We have put together a diverse program that we hope you'll find interesting! We look forward to welcoming you to our 14th annual conference.