OSC Spring 2021 Member Event
OSC Spring Member Event  
June 1, 2021, 2:00 – 4:15 pm ADT  
#YourSupercluster  
Join your 400+ fellow OSC members at our annual spring all-members event!  We've designed an interactive member experience using the Hopin platform geared at fostering collaboration and relationship building and inspiring you with a special keynote address.    
Agenda  
Reception:   
1:4

5

 pm – Event opens; 

take this time to 

pre-book meetings with 

OSC members

, browse Expo booths, test audio/ video, etc.

 

 
Main Stage:  
2:00 pm – Welcome:  

John Risley, Chair, Board of Directors, Canada's Ocean Supercluster 

 

2:05 pm – 

Land Acknowledgement

:

 

Ralph Eldridge,

 

Indigenous Engagement Lead

, 

Canada's Ocean Supercluster 

 

2:0

7 pm

 

–

 

Opening 

Prayer

: 

Elder

 

Donna Augustine,

 

Elsipogtog

 First Nation

 

2:25 pm –

 

Superc

luster 

Progress 

and Key 

Highlights

: 

Kendra MacDonald, CEO, Canada's Ocean Supercluster 

 

 

2:35

 

pm 

– Keynote and Q&A:  

Lynton Francois Burger, Ocean Impact Investor and Advisor
Video Networking:   
3:00 pm

– Get to know your fellow OSC members and continue building relationships

!

 

Participate in 1:1 Video Networking i

n three ways: 

 

Automated 1:1 meetings

 (

9

 

m

inutes 

per meeting

)

; click 

"

connect

"

 button 

to

 share contact info

 (option

al)

 

Pre-

booked 

meetings with specific attendees

 (browse 

the People tab

 in advance

, click the person you'd like to meet with

, 

click

 "

book

 meeting"

)

 

Combination of both

 

automated

 and pre-

booked

 meetings

 
Member Expo: 
Open throughout the entire event! 

 

E

ngage with booth representatives by typing in the booth chat or requesting a video chat

 

4:1

5

 pm – 

Event 

clos

es

 
Virtual booths are interactive and available in three sizes. To book your booth or inquire about sponsorship opportunities, please contact our Events Specialist, Nichola Anderson:  nichola.anderson@oceansupercluster.ca 
Check out the OSC Member Portal for more information and the event agenda.
---
High-Level Launch of Ocean Decade: 1st conference 6-10am ADT
Virtual – International/ Berlin
---
OSP Challenge Deadline

The Ocean Startup Challenge application period is closing in on the deadline! With up to $1.4 million available for innovators and entrepreneurs in the blue economy, this is an opportunity you won't want to miss. If you have an idea or technology that will address major ocean related challenges, now is the time to apply. Applicants will have the chance to receive the funding and business support, and mentorship needed to start their venture. If you are interested in learning about the criteria and funding streams, visit the Ocean Startup Project website: https://bit.ly/3rwI29e  
---
Nor-Shipping 2021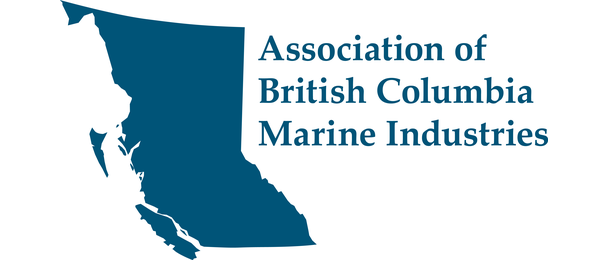 Nor-Shipping is at the centre of the oceans. This is where the maritime and ocean industries meet every two years – a natural hub for key decision makers from across the world to connect, collaborate and do deals to unlock new business opportunity. This is your arena for ocean solutions.
Sustainable success
The world is looking to the oceans. As populations, consumer activity and energy demand rise people require new solutions, from new arenas. Maritime is central to realizing the huge potential on, above and below the waves – driving trade, enabling new industries and keeping the business world turning. Nor-Shipping is the platform for sustainable ocean development, helping leading maritime players plot profitable courses into the future.
Nor-Shipping is commited to the UN Sustainable Development Goals and is an official partner for the Action Platform for Sustainable Ocean Business.  Read more.
The home of innovation
Nor-Shipping is where cutting edge Norwegian and international companies showcase the innovations that deliver competitive advantage for their customers – driving new efficiencies, improving processes and enhancing performance. This is the place where the maritime, tech, finance and wider business segments cross paths to learn from one another, forge partnerships, and access new economic value creation.
Exhibiting excellence
Nor-Shipping's 21,000 square metre exhibition space is the beating heart of the week's activity. This is where delegates and visitors can experience the products, services and companies that will help drive a new age of ocean industry development.
Each of our six halls has a theme to help visitors navigate efficiently and access the exhibitors that best suit their individual business needs. Hall A focuses on the blue economy and "tomorrow's business solutions today", with IT & Navigation in Hall B, Safety & Rescue in Hall C, Shipbuilding & Repair in Hall D, Maritime Services & Logistics in Hall E, and Propulsion & Machinery in Hall E. In addition, national pavilions provide portals into the expertise on offer in countries around the world.
It is a dynamic festival of talented people and innovative products – designed to help you deliver on your ocean industry ambitions.
Many of our international exhibitors choose to be located in their country's national pavilion.
Register now: http://www.nor-shipping.com
---
The Jobs Reset Summit
Switzerland
Public sector innovation is needed now more than ever before.
Using new approaches – from policy design to service delivery, new technologies, and better use of data – to improve the performance and responsiveness of the public sector is critical if we are to bounce back from the recent challenges we have all faced.
To recover faster and better, we need to collaborate, share ideas and accelerate innovation in the public sector, ultimately delivering better services to all stakeholders. In that spirit, Public Sector Network would like to invite you to join the conversation at our Public Sector Innovation Show – Atlantic Canada. Gain the ideas, inspiration, and practical wins needed to drive innovation in this new way of working.
---